Total Event Management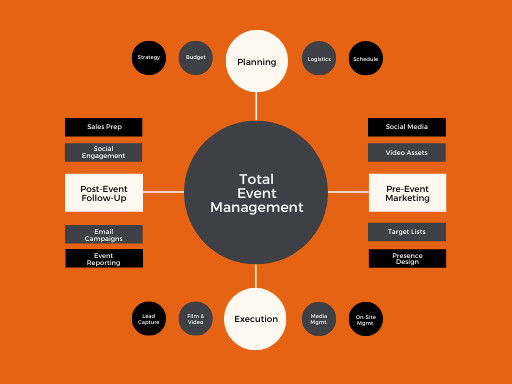 At Full Metal, we understand that your products are meant to be touched, and that your passionate customers don't just want to follow you online - they want to meet you at the important events of your industry. Events are all about converting online interest to rabid "gotta-have-it" buyers.
But to get the most out of your event spend, it takes planning, creativity, and a willingness to take risks - so that you stand out in the crowd. You can't spend all that money just to be another 10'x 10' "me too." Your products deserve better than that.
That's where Full Metal Marketing comes in. From the initial event plan, to orchestration of pre-event buzz, to managing every detail on the day of, and finally delivering maximum ROI through strong post-event follow-up, we're your partner. We can manage as much or as little as you like. We work to your budget and deliver the event experience that make people take notice.
With over 25 years of event management experience, let us help you bring your brand alive!
Before Your Next Event
Contact us today and let's put together the event strategy that will pay dividends - not just on that day - but reverberating well into the future. Don't be just another "me too." Instead, let Full Metal Marketing transform your next event into the one they will be talking about for years.