Website Design & Ecommerce
Your website should be as polished as your products. Information must be easily accessible to customers, partners and media. Combining compelling design with content that converts into new business is our specialty.
Art & Science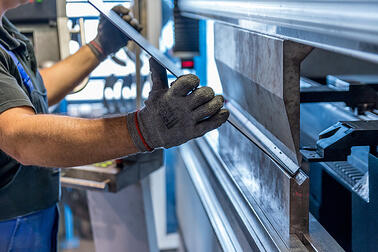 Your website is a direct reflection on your products. The same care that you put into your product design should be applied to your customer experience on your site. At Full Metal, we combine stunning design with the science of user experience optimization to create a site that is:
Easily found by new customers: Leveraging content design to drive search engine optimization, while building affordable and effective PPC ad strategies to supercharge site visits, we drive more new customers to your site than you ever imagined.

Designed to convert: Every bit of content, every button, every call to action (CTA) should be designed to switch every site visitor into a buyer. We focus on understanding your ideal customer, then creating content that captures their attention and informs them how your business best fits their wants and needs.

Measured and improved constantly: Building and optimizing your website performance is not a one-and-done activity. At Full Metal, we stay with you, and give you the performance reports and continuous improvement methods to ensure that you always know what you're getting for your marketing investments. And as you reach the next tier of success, we're already planning for what comes next.
Industry Leading Platforms
Full Metal Marketing is proud to leverage the following platforms to create eCommerce velocity:
---